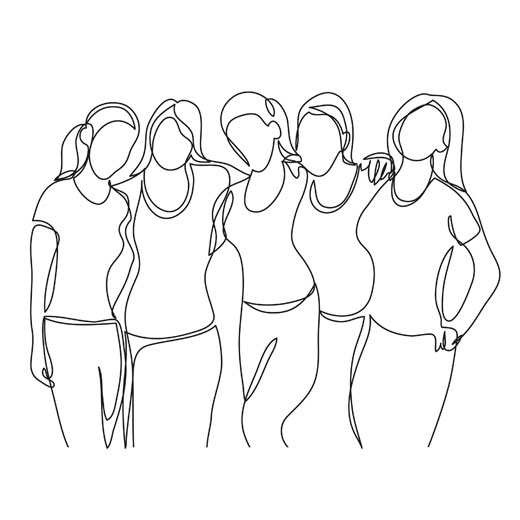 You can help improve the lives of abused women and children in your community.
Cara Transition House receives funding from the provincial government. However, this funding does not cover all of our operating costs. Therefore, we rely on the generosity of members of the community who donate money, household or toiletry items, or plan a third party fundraising event on behalf of the shelter.
There are many of ways that our donors can support the shelter and the women and children who we serve. If you are interested in donating to the shelter, please call the Administration Office at 709-256-9306.
A gift of cash is one of the most common ways to make a charitable gift. We always welcome donations of cash, whether big or small. Cara Transition House is a registered charity and we can provide a receipt for income tax purposes. If you would like to make a tax deductible donation to Cara Transition House by cash or cheque, you may either contact our Administration Office at 709-256-9306 or send your cheque to:
Cara Transition House
P.O. Box 305
Gander, NL A1V 1W7
Women often leave an abusive relationship with very little money or personal and household items. We do what we can to support them when they leave the shelter but our resources are limited. So, to assist women when they start out on their own we have created Judy's Carton of Courage program (named in honor of a past staff person who worked tirelessly to end violence against women).
Through this program women are given a basket full of items that they need when they leave. Items such as toiletries, personal needs items, and food items, towels, cleaning supplies or gift cards are bundled into a laundry hamper and given to the woman. This kind of gift goes a long way to easing the transition from the shelter to a new place of residence. Interested donors can either put together their own baskets or donate items that we can put together in a basket for the women. Please contact our Administration Office at 709-256-9306 if you would like to contribute to the Carton of Courage Program.
To help us provide needed items for the women and children who use our services you can donate the following:
Baby products (diapers – sizes 4-6, pull ups, baby wipes, baby powder, shampoo, rash cream, baby oil, crib sheets, baby monitors, new baby toys)
Feminine hygiene products
Pajamas, house coats, slippers, underwear (bras and panties) in ALL for moms, male teens, female teens, children, toddlers and babies
Kitchen items ( silverware, glasses, dishes, pots and pans, utensils, brooms, mops, garbage bags, clocks, wash cloths, oven mitts, bake ware, frying pans, and cookware)
Bathroom items, shower curtains, shower curtain hooks, towels, bath mats, wash cloths
Bedroom items (sheets, bedspreads, crib linen, pillows, mirrors, lamps and clocks)
Conditioners, shampoos, tooth brushes, tooth paste, deodorant, razors, makeup, hair spray, mousse, self care products, hair dyes, NEW hair brushes
Grocery Stores
Department/Retail Stores
Hardware Stores
Pharmacies
Gas cards
Mall Gift Cards 
Restaurants and Fast Food Restaurants
Long distance calling cards
Regarding Larger Household Donations
Please note that we cannot directly, due to storage space, accept furniture or large household items. If you have such items you may call us, and if a woman is moving out there may be an immediate need of your donation.
We thank you for thinking of us. It is the kindness of people in our community who through their generous support of Cara Transition House that make it possible for us to continue to offer our services. We are truly grateful.us to continue to offer our services. We are truly grateful.